Rich business messaging (RBM) is a messaging platform which allows businesses to engage with their customers relating to customer service, transactions, and other matters. It is delivered to users through their mobile service provider. 
SMS/Text messaging has just as rapidly gained popularity in consumer-to-business communications and has quickly gained a foothold as the preferred way to contact companies over placing phone calls. The next evolution of SMS/text messaging is rich messaging.
RBM aims to boost interaction above and beyond what a standard SMS text message can obtain with rich media, interactive messaging, analytics and branding. Though SMS is still around, RBM is becoming increasingly popular for business operations as companies utilise external rich communication apps like WhatsApp and Facebook Messenger. 
There are several ways that rich messaging directly benefits businesses. They now have the ability to gain new customers, immediately interact with customers and service customers via chat, text or social media messaging. 
The Benefits Of Rich Business Messaging
Real-Time Communication
Through the use of rich messaging, businesses like yours can get access to conversation analytics, real-life insights as well as useful reports on interactions like click rates. Real-time capabilities will allow you to provide customers with up-to-date delivery updates and product announcements, keeping the customer informed and happy. 
Boosted Engagement
Engaging in meaningful conversations will keep customers interested in your brand. You can also use rich messaging to increase loyalty programs that engage and keep customers, for example offering discounts or free delivery. 
Simplified Shopping & Paying
Rich messaging platforms completely transform how customers shop by making online purchases more smooth and convenient than ever. When customers have queries, service agents are readily available and have a full suite of tools, such as video options, at their disposal to enhance consumer shopping conversations.
Cost-Effective
Rich messaging helps your organisation save money by reducing customer support costs. Instead of running a full customer service call centre, consumers will simply communicate to agents through the rich messaging platform. 
How Businesses Are Using Rich Business Messaging
One example of rich messaging is online chat boxes that pop up when shopping on the website. Chat boxes are a great conversational messaging opportunity, turning questions or concerns into an actionable conversation. The chat box handles the consumer's problem, whether that be finding the right product or a query about delivery, and lets the businesses build their reputation for excellent customer service. 
These chat boxes contain a whole range of helpful features that elevate the messaging experience for both the user and customer. For example, the brand and user can exchange files, videos and images, brands can set automatic replies and call to actions, and users can copy codes and links. A whopping 72% of people are more likely to purchase online if they can ask questions in real time, which shows just how important RMS is for your business,
Apple's Approach To Rich Messaging
The Apple approach enables businesses to offer a direct line of communication for customers to engage via Apple Business Chat. A few of the rich messaging capabilities available include the ability to complete secure financial transactions using Apple Pay and the ability to present product choices to customers.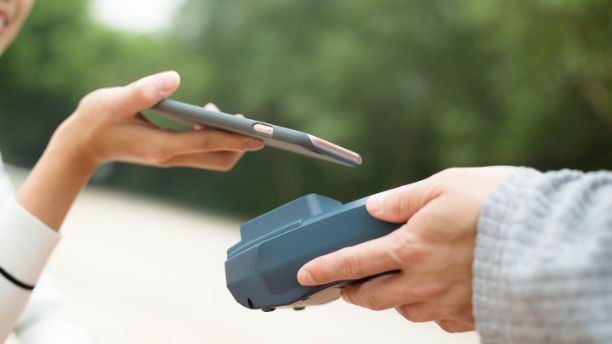 Google's Approach To Rich Marketing
Another example is Google's RBM services, which launched for Android users in 2018. For the first time, businesses could send direct messages to mobile users through its messaging app with enriched content – like images, graphics, buttons, maps, and more. 
Regardless of how companies use rich messaging, the outcome remains the same: a better experience with the brand while allowing businesses to communicate more effectively with their customer base.
We are MobileSquared: mobile engagement specialists delivering the very best independent mobile market intelligence to our clients. We are the established #1 global authority on business messaging and CPaaS, with our data shaping business plans, strategy, and customer engagement modelling, for some of the world's leading brands, mobile operators, and messaging providers. 
Get in touch via telephone or email to learn more about what we do and discover how we can help your business. 
Written by Kate, for Mobilesquared.