The Mobilesquared team have been covering mobile since phones were brick-sized, and have tracked the technology and service evolution every step of the way.
We are immersed in mobile and tech – as a trusted judge for the Global Mobile Awards (GLOMOs), Carrier Community Global Awards, the Global Carrier SMS Awards, the MEFFYs, and the EMMAs. We have also worked as research partner to UK regulator Phone-paid Services Authority (PSA) and an active member of the Mobile Ecosystem Forum (MEF), the GSMA, and Carrier Community.
Our reputation means we can reach the influencers who shape the industry at the highest level.
Nick specialises in all aspects of the mobile and telecommunications industries, and has written strategic industry reports on diverse mobile topics including messaging, unified communications, mpayments, mobile advertising, premium rate services, apps and content, and technology. Over the past ten years, Nick has become recognised as a leading authority on business messaging, as a result of Mobilesquared's deep dive research into the messaging market. Nick regularly speaks at messaging events around the world including; Mobile World Congress, Messaging & SMS World, WAS and GSMA Messaging Labs. Nick's work is extensively covered in the mobile, business, and marketing press, and he has been interviewed by media including the Sunday Times, BBC, Bloomberg, The Financial Times, Forbes, and CNN. He is a judge for the Global Mobile Awards, Messaging & SMS Global Awards, the MEFFYS and the EMMAs. Prior to founding Mobilesquared, Nick was principal analyst at Ovum, after having spent ten years as a tech journalist working on leading global B2B titles.
Get in touch: nick@mobilesquared.co.uk
Gavin brings twenty-five years' experience in technology, media and telecoms journalism, research and analysis, to Mobilesquared. He has authored numerous articles and reports covering diverse mobile markets and strategies, spoken at leading global mobile conferences, and developed Mobilesquared's proprietary data forecasting tool. Before joining Mobilesquared, Gavin held analyst roles including Research Director at Dataxis, and Principal Analyst and Editorial Director at Informa Telecoms & Media (now Ovum). Prior to that, he was a senior business journalist covering the Asian market as the Business Editor of the Hong Kong Standard, and the Financial Editor of the Eastern Express.
Get in touch: gavin@mobilesquared.co.uk
Before coming onboard at Mobilesquared, Jo spent fifteen years working in media and marketing roles at global media and advertising agencies ZenithOptimedia, Starcom Mediavest, Burkitt DDB, and OgilvyOne Business. Here she specialised in B2B and B2C communications strategy for Tech, Automotive and Retail clients including Cisco WebEx, Oracle, Toyota Lexus, John Lewis, Calvin Klein and Seiko, with a focus on digital and content marketing programmes. Jo was media lead on the creative team who were responsible for the first ever John Lewis TV ad in 2003, at creative agency Burkitt DDB. She is also the proud holder of a prestigious Cannes Media Lion Gold, for her work on the Lexus SC430 European integrated media campaign in 2002.
Get in touch: jo@mobilesquared.co.uk
Dr Windsor Holden has joined Mobilesquared as its Carrier Billing consultant, utilising more than 20 years' experience as an industry analyst. He was previously Head of Forecasting with Juniper Research, for whom he wrote nearly 100 research reports over a 12 year period, covering areas including carrier billing, contactless payment, online retail, remittance, cryptocurrencies and digital content monetisation. He has also managed and delivered numerous bespoke projects including White Papers, strategic analysis, forecasts and due diligence for Tier 1 clients including MNOs, hardware vendors, financial institutions and payment platform providers. Prior to his time at Juniper, Dr Holden worked as an analyst for Analysys Mason, Espicom Business Intelligence and Kagan World Media. He is also a former Research Fellow of the Institute of Communications Studies, University of Leeds. He is a regular speaker and moderator at industry events.
Get in touch: windsor@mobilesquared.co.uk
Gareth is a freelance writer, analyst and subeditor who covers a range of topics in the areas of telecoms, technology and science. He was previously an editor and analyst at Informa Telecoms & Media (now Ovum), where he focused on European mobile operator strategies and looked in-depth into all aspects of the industry – including network, messaging, content and value-added services strategies. He has carried out work for a range of publications and websites, including Capacity Magazine, New Scientist, Nature, EU science and technology publication Horizon, and global development publications SciDev.Net and Devex. Apart from continuing to focus on general telecoms and the mobile industry, he looks at a variety of science, technology and global development topics, including how technologies such as satellite impact on people in developing countries.
Get in touch: gareth@mobilesquared.co.uk
Jon has joined Mobilesquared as Senior Sales Consultant. He is responsible for helping the company raise awareness and increase sales of its industry leading RCS, Business Messaging and Carrier Billing research and consulting portfolio.
Jon, also Chief Commercial Officer of Kaleido Intelligence, has worked with a diverse client base, helping them utilise the power of both syndicated and custom research solutions, including global brands such as Bell Canada, Deutsche Telekom, Gemalto, Infobip, Orange, O2, Sony Mobile, Syniverse, Three and Vodafone, alongside small and medium sized companies. He is a people person who thrives on helping clients realise the power of market intelligence.
Jon re-joins Mobilesquared following a short stint early in 2019. He has previously worked for several years at Juniper Research, as Head of Sales & Marketing. He has a track record of implementing sales strategies, growing revenues and enabling clients to gain maximum value from research services.
Get in touch: jon.king@mobilesquared.co.uk
We work with leading mobile and tech companies across the mobile ecosystem.
Learn more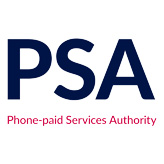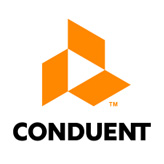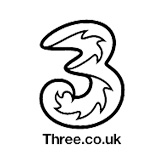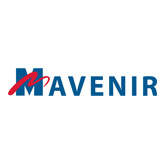 Mobilesquared in the news
Mobilesquared's data and insight is regularly featured in UK and international business, technology, marketing and mobile media.
Learn more